Yuma, Summerton, Welton, San Luis Rock Landscape Contractor | Arturos Artistic Landscaping
---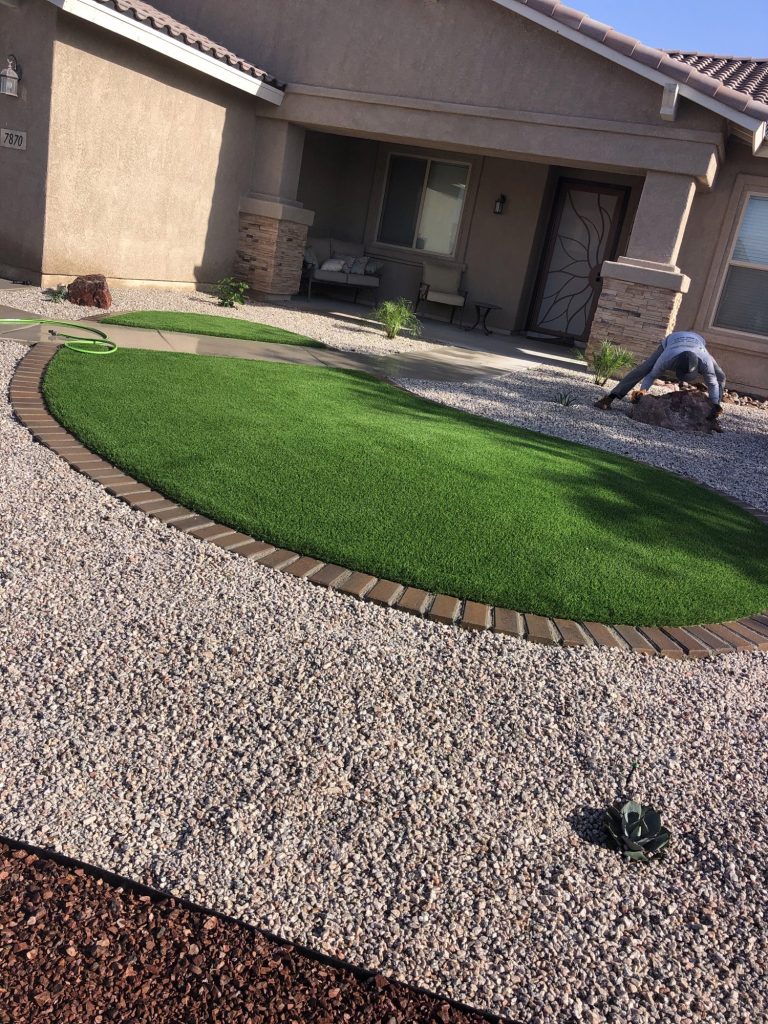 The proper installation of rock landscapes outside any home or business makes our clients the envy of their neighborhoods. Before professionals with Arturos Artistic Landscaping begin any project, we speak with the property owner and get an exact feel of what their vision is. Only after we feel comfortable in what the client wants do we break out the tools and bring paradise to your door.
At Arturos Artistic Landscaping, we don't simply try to meet the expectations of our clients, we strive to exceed them! Our rock landscapes are not the result of simple labor; they're the result of our clients' vision and our own talents for making that vision a reality.

Rock landscaping is a great way to make your property beautiful and to save you time and energy down the road. Are your water bills out of this world? Bring them back down to earth with rock landscaping! If you want to reduce your bills and free up your weekends then give Arturos Artistic Landscaping a call and make your property a work of art!