WE ARE FULLY INSURED & OFFER FREE ESTIMATES
WELCOME TO
ARTUROS ARTISTIC LANDSCAPING
Yuma, Summerton, Welton, San Luis Landscaping Contractor, Paving Contractor | Arturos Artistic Landscaping
---
Regardless of the job – whether big or small – we'll get it done right!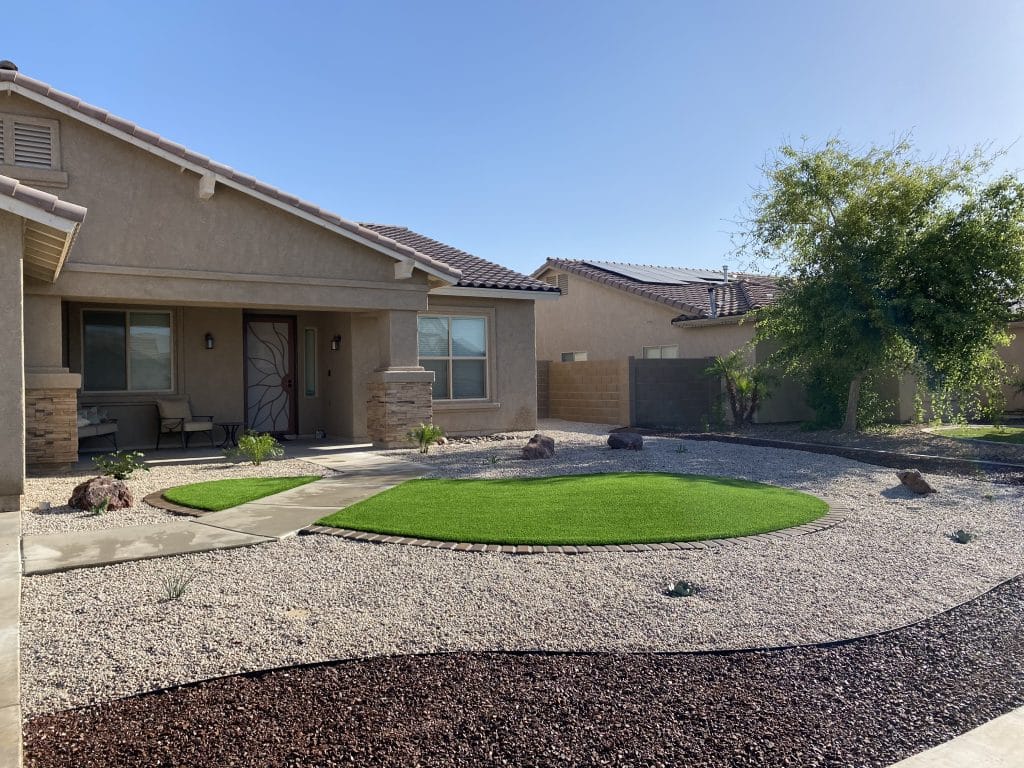 Arturos Artistic Landscaping is located in Yuma, AZ, one of the most beautiful places in the world. We know our customers feel the same way about the area, and we know they feel the same way about their homes or businesses.
Arturos Artistic Landscaping specializes in lawn maintenance, landscape design, wonderful water features, irrigation systems and hardscapes. If you're looking for exterior softscape or hardscape installation, look no further! Our team of professionals has many years of experience and can help you with whatever project you have in mind.
Arturos Artistic Landscaping can handle all your exterior needs. We specialize in:
• Landscape Installation
• Custom Design
• Waterfalls and Ponds
• Softscapes
• Sprinklers
• Rock Landscapes
• Landscape Maintenance
Dedicated to Customer Service!
Arturos Artistic Landscaping is locally owned and operated, and is proud of its reputation in Yuma, Summerton, Welton, and San Luis.
A large portion of our business comes from referrals, so trust us when we say guaranteeing the satisfaction of the customer means everything to us. If you're not happy, we're not in business. We know we're only as good as our last job, so every job is special to us. Contact us today at 928-580-8666.

Arturos Artistic Landscaping is full insured and offers free estimates before you make any construction or remodeling decision. Don't trust just anyone; trust Arturos Artistic Landscaping. We're dedicated to making the outside of your home or business look beautiful.