Yuma, Summerton, Welton, San Luis, Paving Contractor, Curb Paving | Arturos Artistic Landscaping
---
Arturos Artistic Landscaping has been adding beautiful Concrete Curbing to homes and businesses in Yuma, Summerton, Welton, San Luis and surrounding areas for years. Concrete edges are an attractive and durable investment in your property that will last for years to come.
Concrete borders are a beautiful and durable accent to your existing commercial or residential landscape. Our decorative borders are also functional. They reduce yard work, increase property value, are available for commercial and residential use, and accent existing landscape.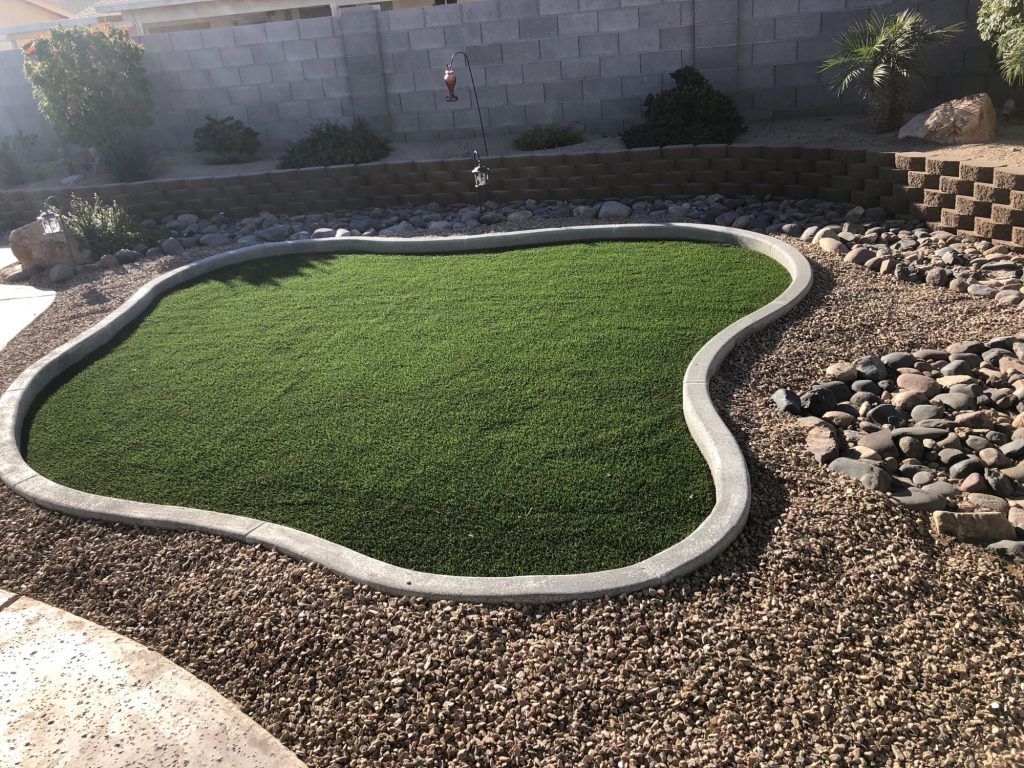 Let Arturos Artistic Landscaping Help You With Custom Design
Concrete landscape borders are designed and installed to your specifications! We will even help you design the look you are seeking at no additional cost.
With several curbing styles and stamp designs to choose from, plus a wide variety of colors and color mixtures, your options are unlimited. Arturos Artistic Landscaping will take as much time with you as you need to make sure that your custom design is exactly what you need.
LOOK AT ALL THE GREAT REASONS for using concrete landscape borders in your yard!
Use our concrete landscape concrete curbing to accent areas in your residential or commercial landscape.
Enhance your pathways, driveways, and lawns with our decorative concrete borders.
Use concrete landscape edging for car parking curbs, mower edges, and playground edging.
Choose from our decorative borders, stamped borders, colored border edging, borderLight for lighted edges, and our new decorative Brick Borders.