Yuma, Summerton, Welton, San Luis Retaining Walls Contractor | Arturos Artistic Landscaping
---
Enjoy the mystery and strength of stone work.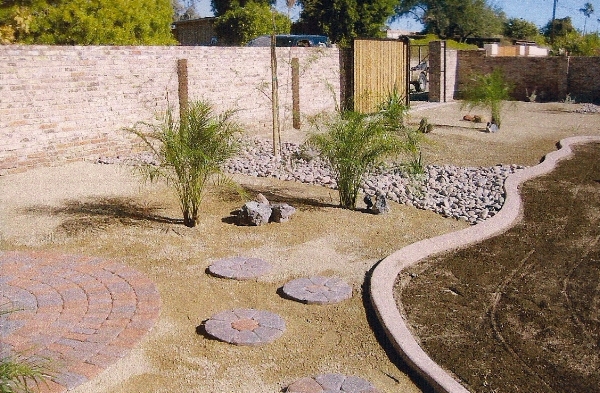 Throughout history, stone work has allowed humanity to express itself and leave a lasting mark on the world. The Great Walls of China, the Pyramids of Giza, the Parthenon. All of these wondrous works are still around today because they were built with the simplest and most durable of all materials – stone!
Adding a retaining wall to your property will protect your land from the wear and tear of time, and it will add depth and beauty as well. It takes patience to build a well-made retaining wall, and with many years of experience in the business, working with stone is second nature to Arturos Artistic Landscaping.

Whether the homeowner wants graceful, curving lines, or strong, rigid lines, we have the expertise and patience to create a work that will stand the test of time. If you want to enjoy the timeless beauty of stone work and leave a note for generations to come, then give us a call and we'll make that dream a reality.